What a great ride so far! The Goblin is behaving well, the miles are easy and all is fun. I had a work day in Newport today… Listen all about it over at pedalshift. A few fun things so far:
– first biker I saw was heading north… He glanced over at me, flashed the peace sign and said, "Life is good, right?". Loved that. I didn't hesitate to reply, "right on."
– very international flair this time – last night I shared the hiker-biker site north of Newport with a couple who were Canadian and a Brit who started his ride in DC. He's milking all 90 days of his visa til he flies out of SFO at the end of July, not bad. Tonight, my camp area are a couple from north of Paris who started in Vegas. The French are apparently immune from heat 😉
– county campgrounds in Oregon are now triple the cost of state parks if you walk up. Although I dearly love Pelican Pub in Pacific City, next time I won't pay the premium to camp across the street.
– Newport ain't ugly. Here's the view from where I'm tapping this out: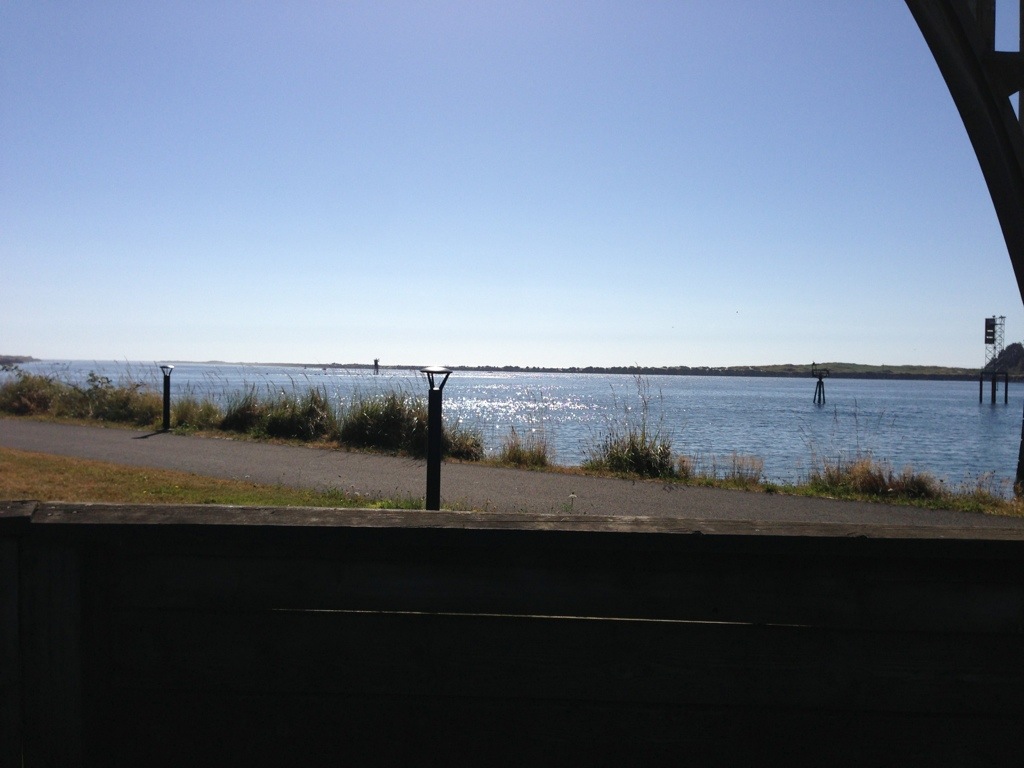 This was the damp, misty view at the aptly named Cape Foulweather:
Follow more over on Twitter – @timmooney and for more about working on tour at pedalshift. Lots of pics on Instagram too.