What's it like bicycling in Italy? Are bikes even allowed in Venice? (spoiler: um, no).  In this episode, Pedalshift Goes Italian with some thoughts on bicycling in Italy plus thoughts on cross training for bike touring!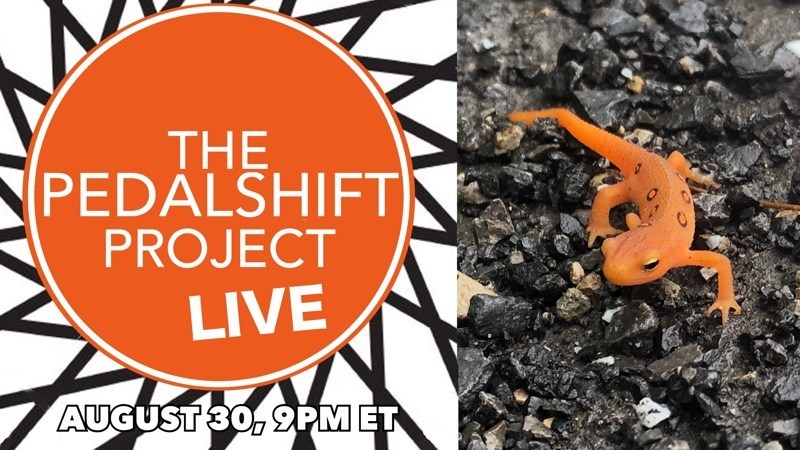 No show notes to speak of this week… check out
Instagram
for photos from the big Italian adventure! Here's the Ride with GPS map of the seven loops ride around Luca!
Pedalshift Society
As always we like to close out the show with a special shoutout to the
Pedalshift Society
! Because of support from listeners like you, Pedalshift is a weekly bicycle touring podcast with a global community, expanding into live shows, bonus podcasts and tour journals! If you like what you hear, you can support the show for 5 bucks, 2 bucks or even a buck a month. And there's one-shot and annual options if you're not into the small monthly thing. Check it all out at
pedalshift.net/society
. On to the society!
Kimberly Wilson
Caleb Jenkinson
Cameron Lien
Andrew MacGregor
Michael Hart
Keith Nagel
Brock Dittus
Thomas Skadow
Marco Lo
Terrance Manson
Harry Telgadas
Chris Barron
Mark Van Raam
Brad Hipwell
Stuart Buchan
Todd Stutz
Mr. T
Roxy Arning
Nathan Pulton
Stephen Dickerson
Vince LoGreco
Paul Culbertson
Scott Culbertson
Cody Floerchinger
Tom Benenati
Greg Braithwaite
Sandy Pizzio
Jeff Muster
Seth Pollack
Joseph Quinn
Drue Porter
Byron Paterson
Joachim Raber
Ray Jackson
Jeff Frey
Kenny Mikey
Lisa Hart
John Denkler
Steve Hankel
Miguel Quinones
Alejandro Avilés-Reyes
Keith Spangler
Greg Towner
Dan Gebhart
Jody Dzuranin
Lucas Barwick
Michael Baker
Brian Bechtol
Reinhart Bigl
Greg Middlemis
Connie Moore
William Gothmann
Brian Benton
Joan Churchill
Mike Bender
Rick Weinberg
Billy Crafton
Gary Matushak
Greg L'Etoile-Lopes
James Sloan
Jonathan Dillard
John Funk
Tom Bilcze
Music
You've been hearing about Jason Kent and his music for many fine episodes. Their latest album may be their best yet. Go get it.
The post The Pedalshift Project 172: Pedalshift Goes Italian appeared first on Pedalshift.

Source: Pedalshift