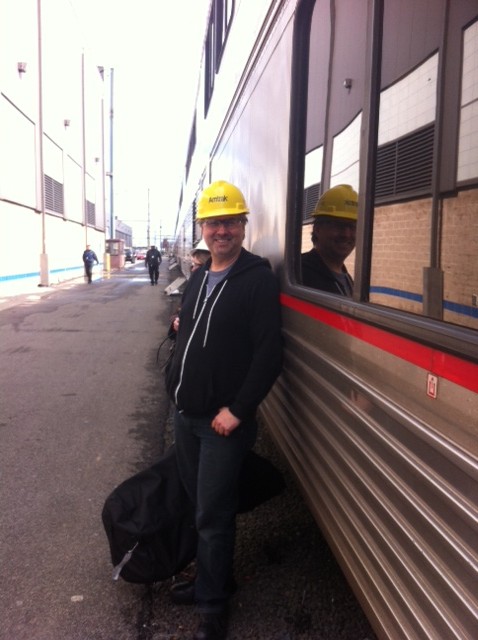 Today I shot a semi-unofficial video for Amtrak's Employee Assistance Program. The video will highlight how to relax and move as an employee on the long haul runs. It's a tough job, so the video will hopefully be a help. The truly cool part of the visit was seeing a lot of the behind-the-scenes aspects of their Ivy City maintenance facility. Some highlights:
Homeland Security (aka "GI JOE") drilling storming the train with blue plastic guns. No joke.

Seeing the track equipment pushing and pulling train engines

Seeing the clever use of space in the roomettes and other sleeping cars

Interacting with the men and women there… really pleasant cool people.
Shooting on a train is challenging – lots of noise from the AC and very, very tight quarters. Overall, a fun experience!