My nephew Connor takes a mean photo. The other day my brother thought one of the images he snapped looked like a cool album cover and that got me thinking… what if Connor was always on the cover of albums by a band with a punk rock vibe but modern sensibilities? From there, Skreeming Baybees was born. This is the place to find their album art: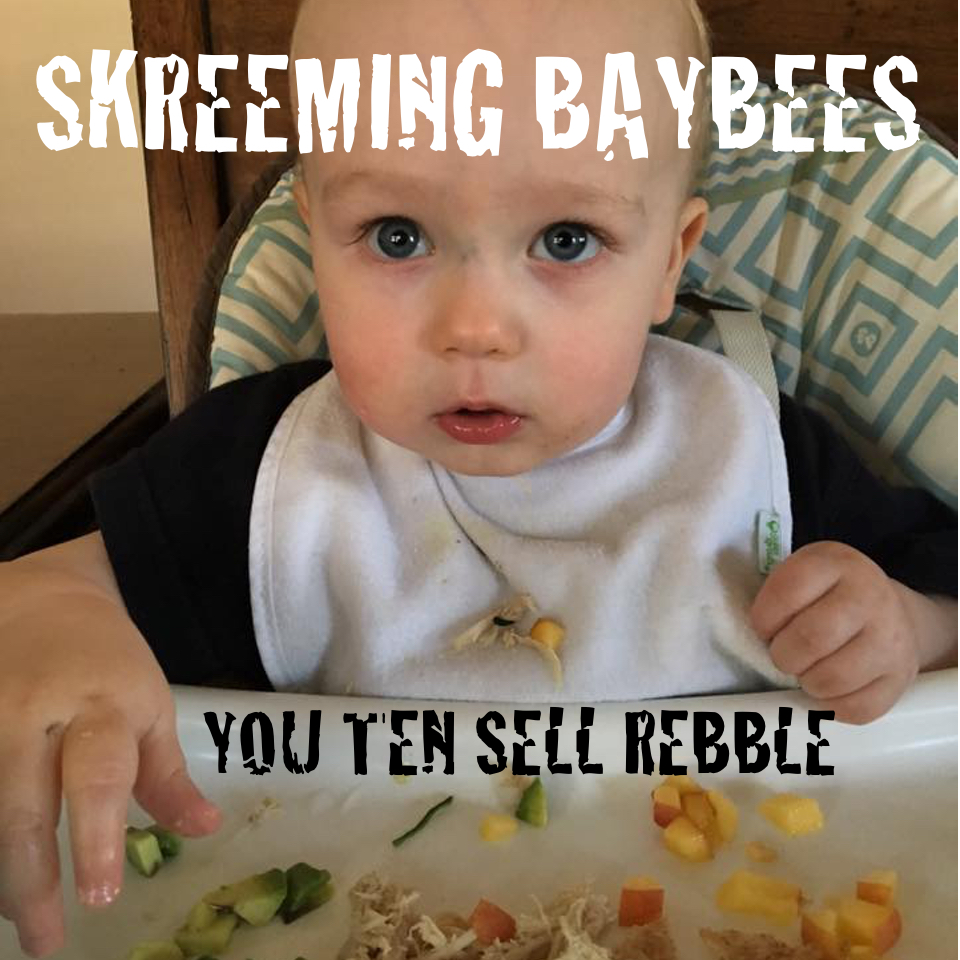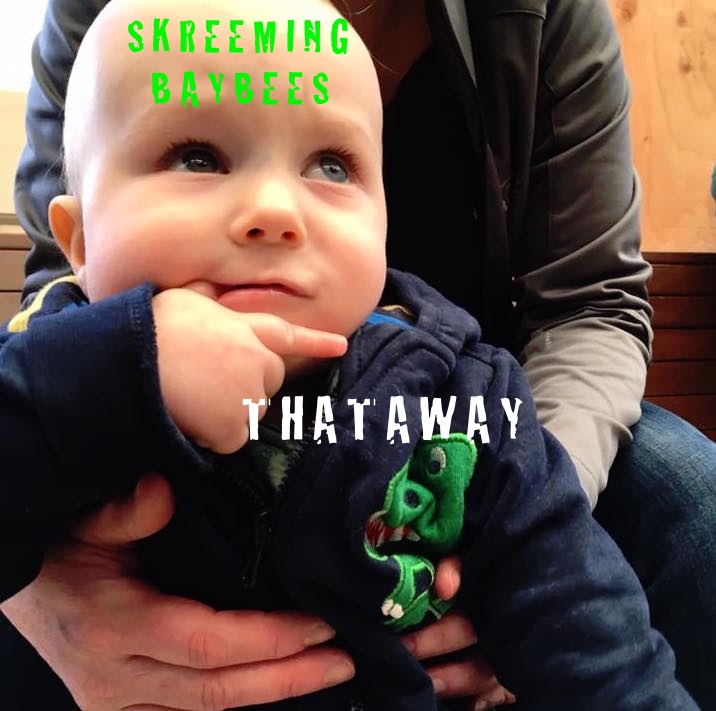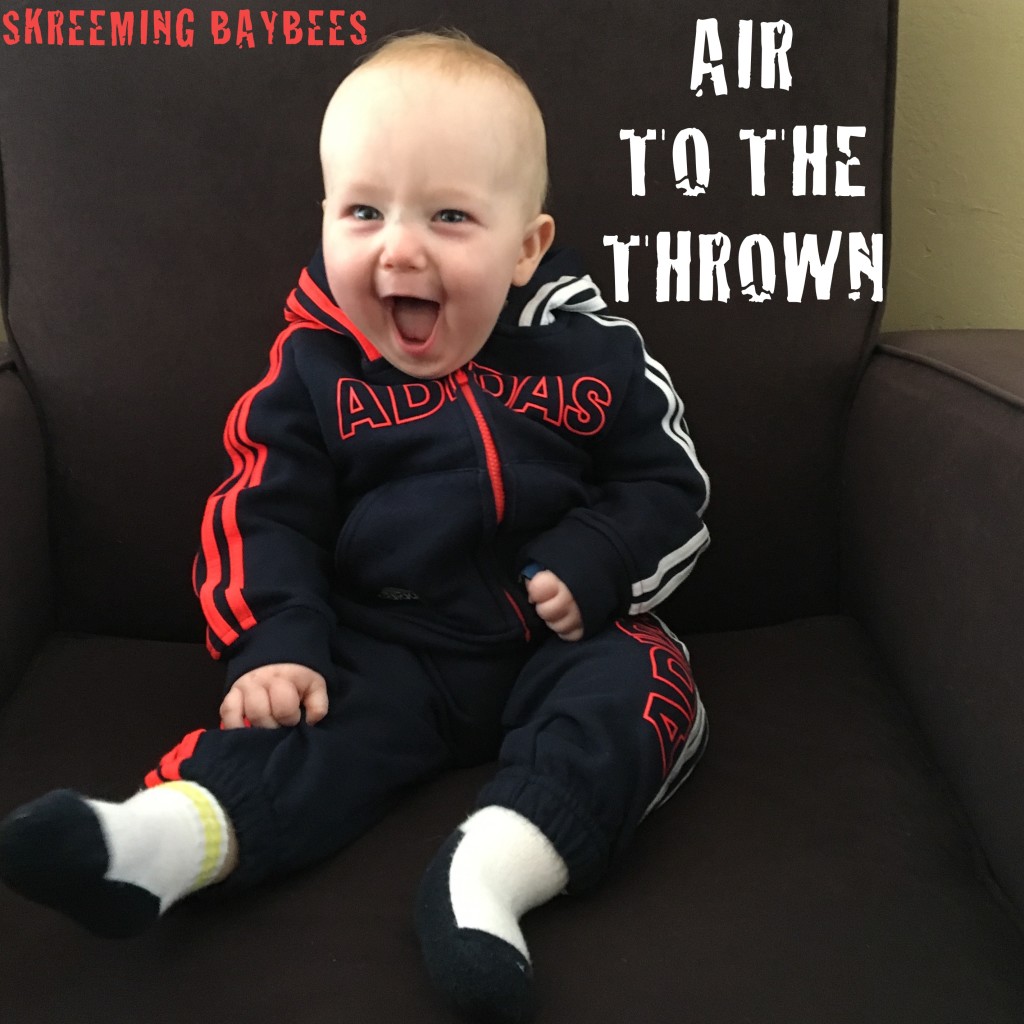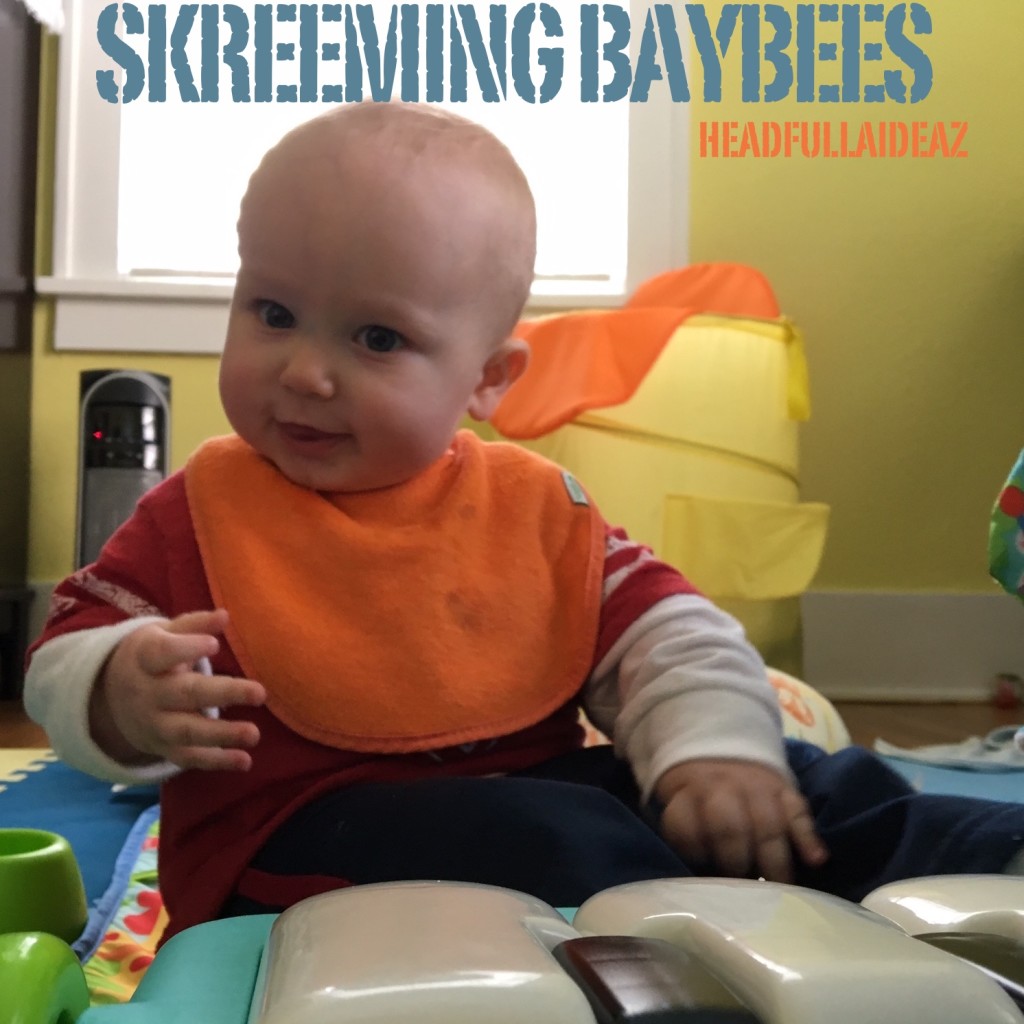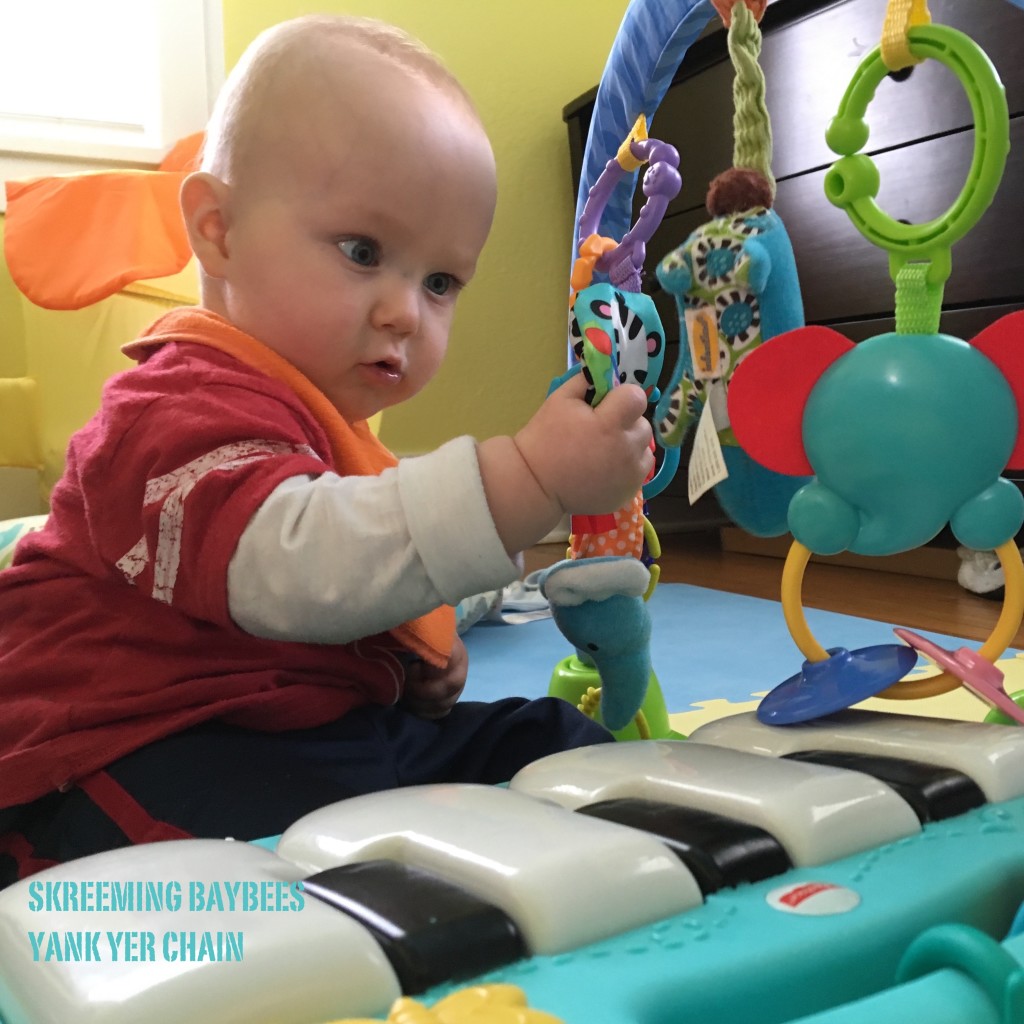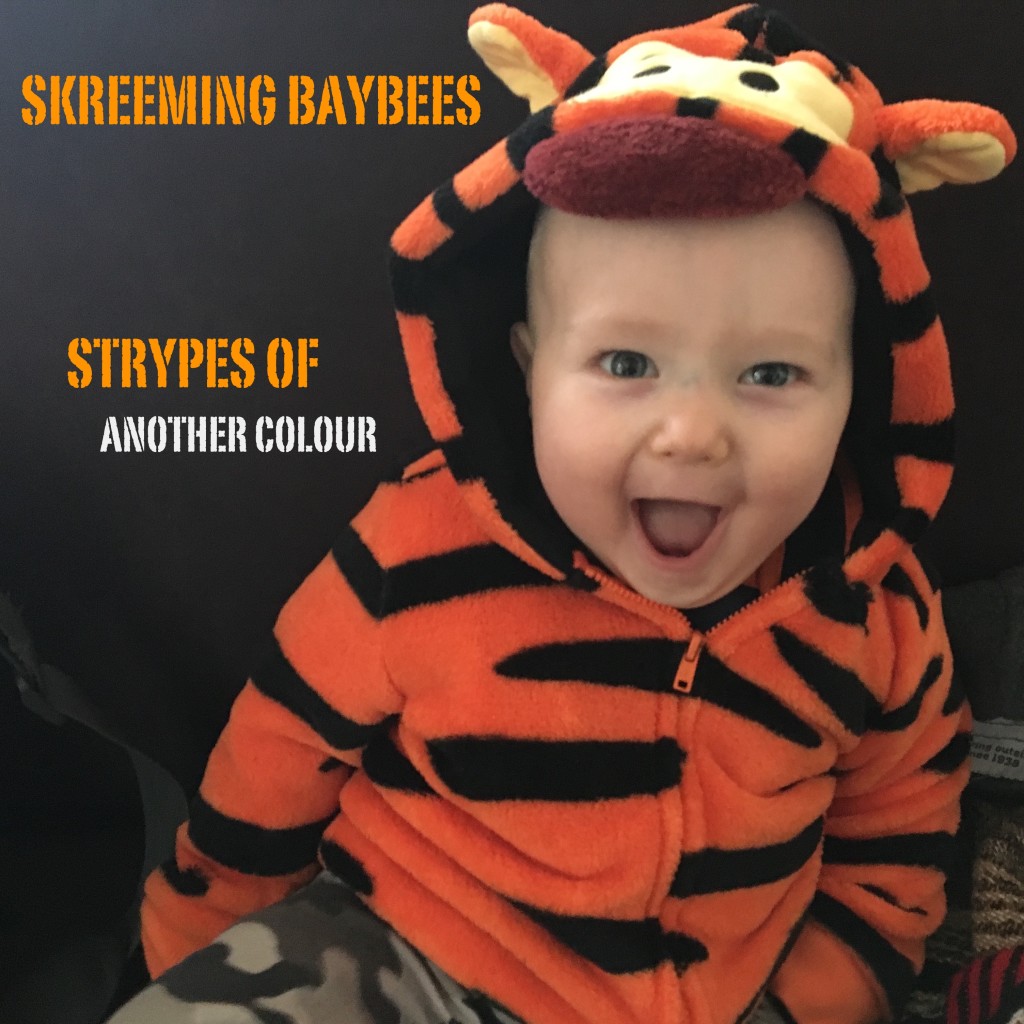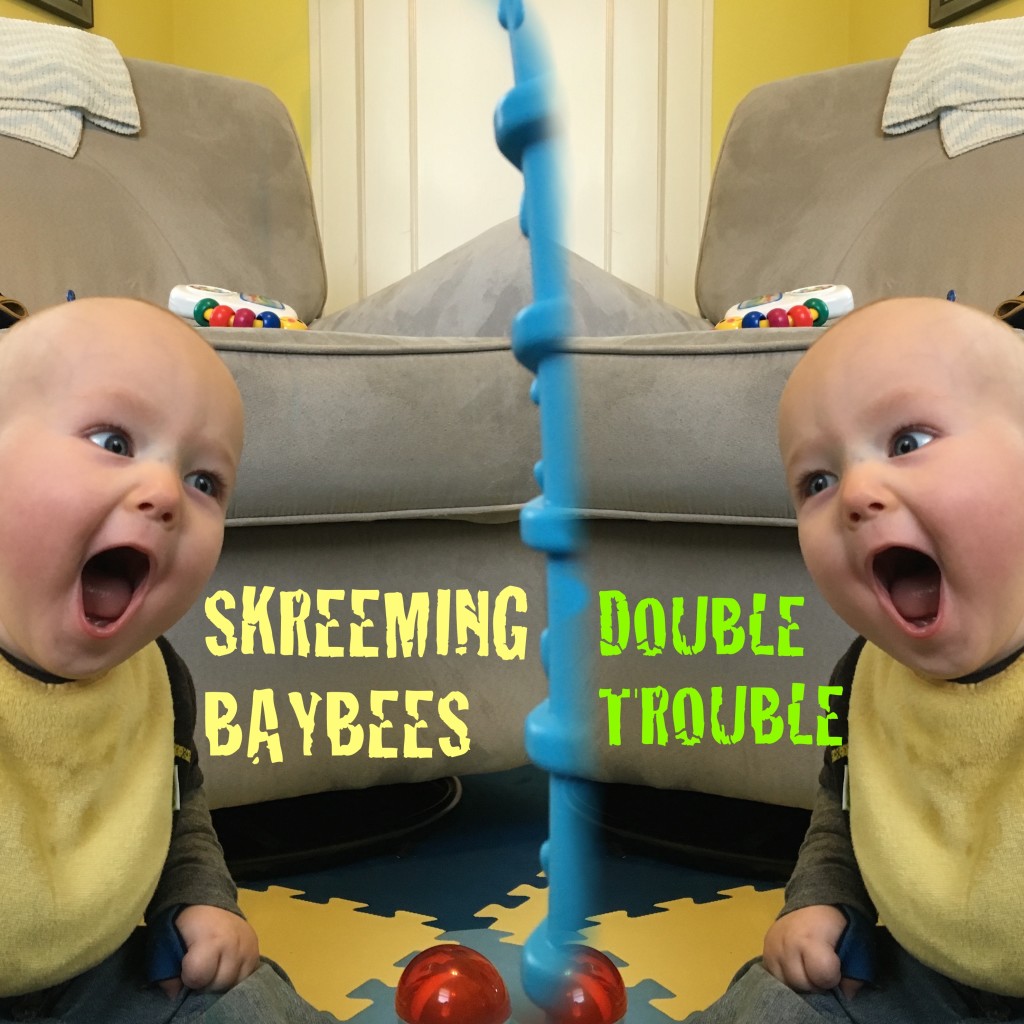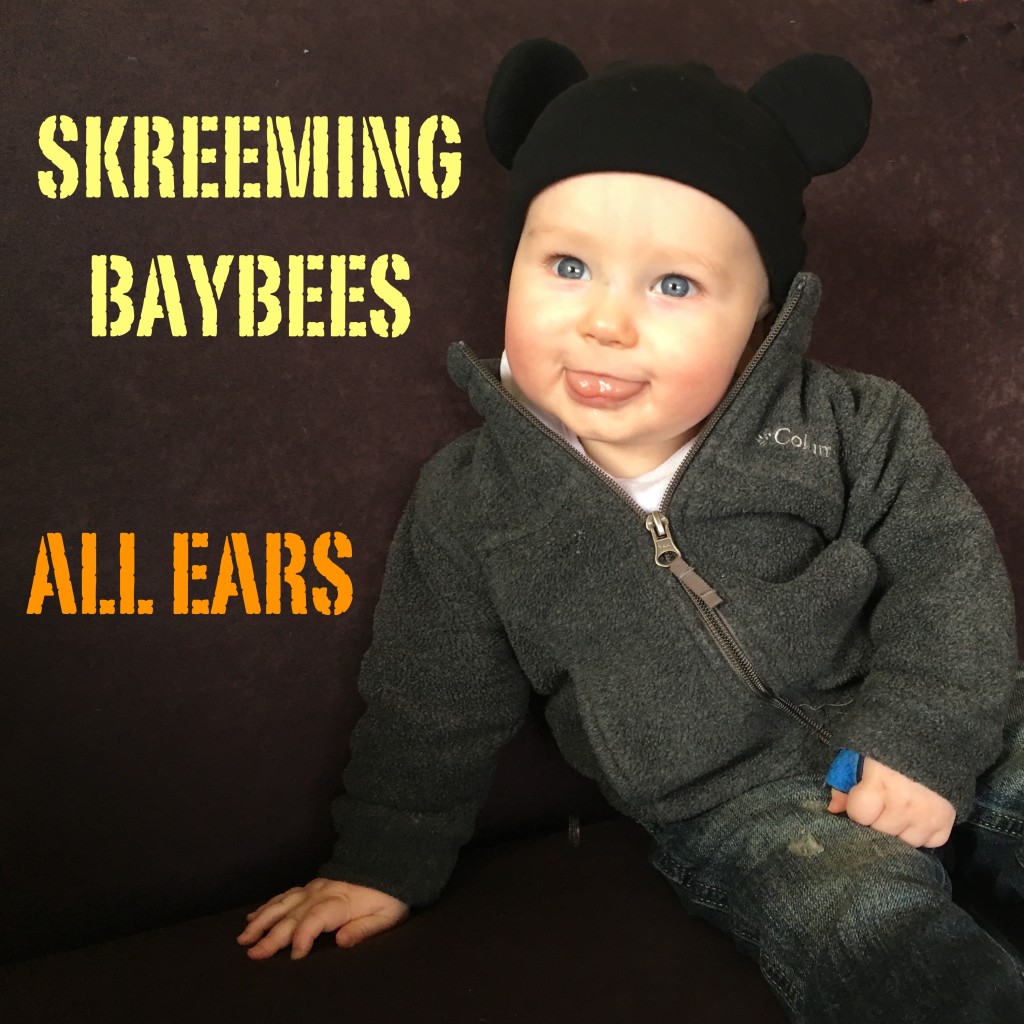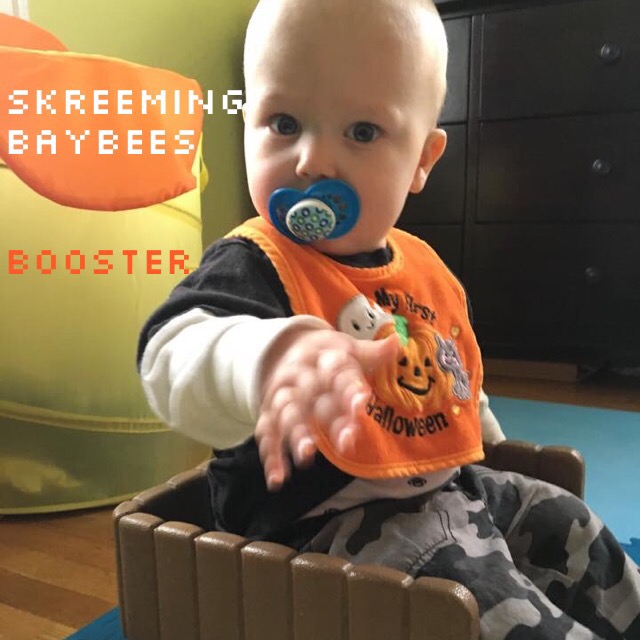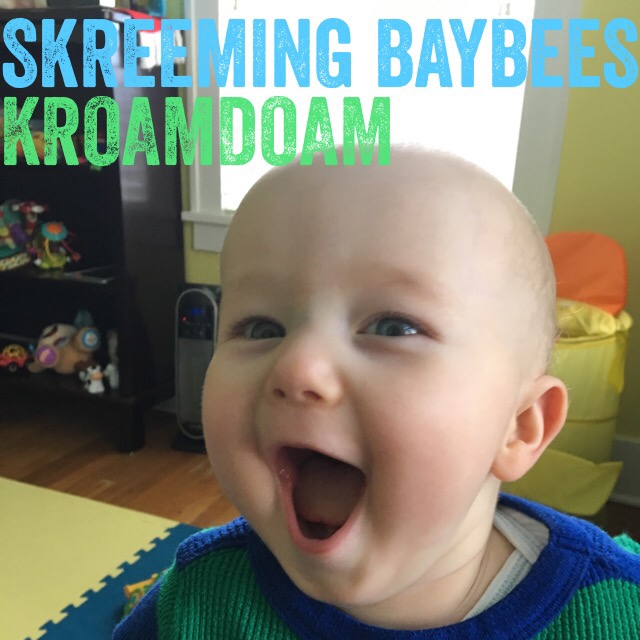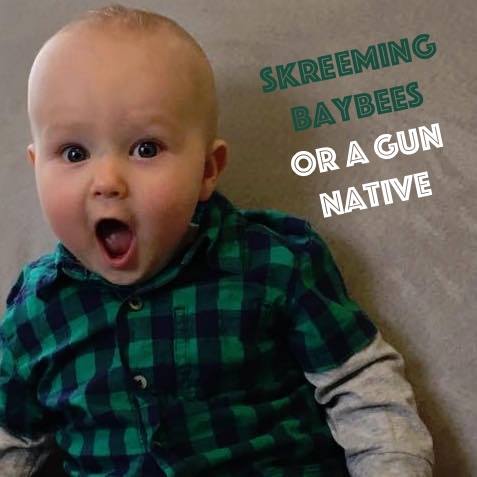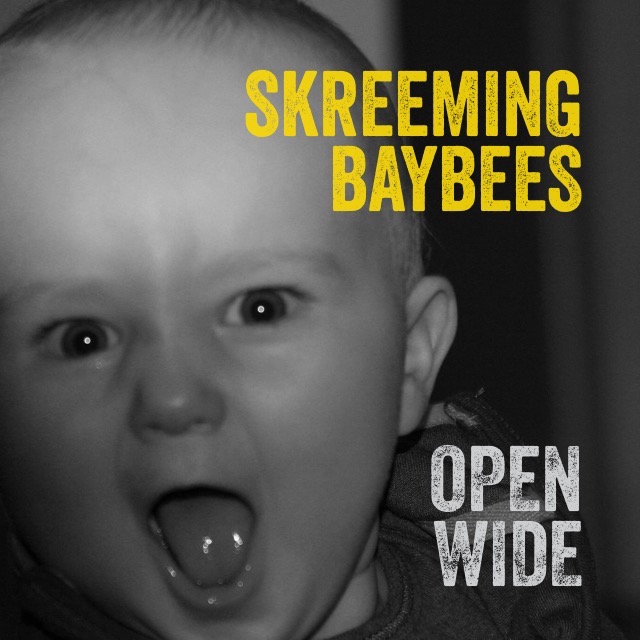 Skreeming Baybees debut EP: Open Wide (2015)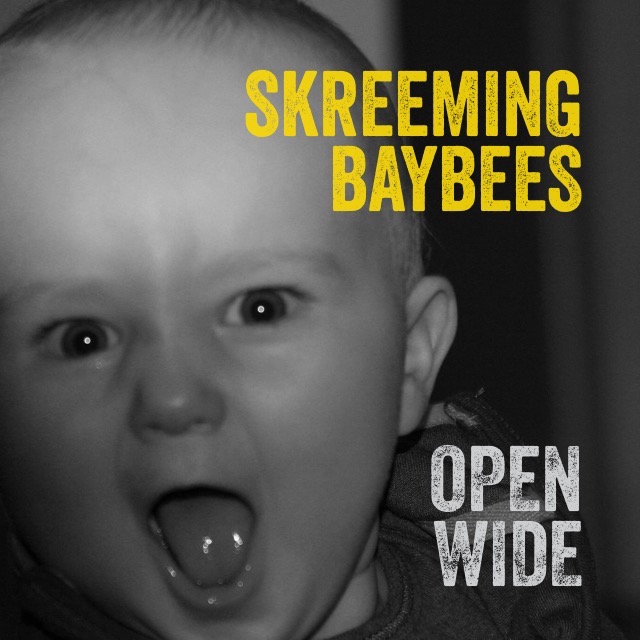 I think this album probably has the most sonic of Skreeming Baybees' approach. Of course this band is fictional and I have no idea what this sounds like. But that's a pretty classic first EP cover, right? And Connor looks cool in this too. Love the black + white.
Or, a Gun Native (2016)

This could easily be a pop album cover, but I think Skreeming Baybees would pivot off the success of their first album and create something with punk roots that remained accessible to modern musical tastes… think Nirvana's Nevermind, but you know Skreeming Baybees would reject that comparison. Despite that, the baby cover art is clearly grunge-inspired so they'll have to get used to it. The title is a playful take on proper pronunciation of their state.
Kroamdoam (2016)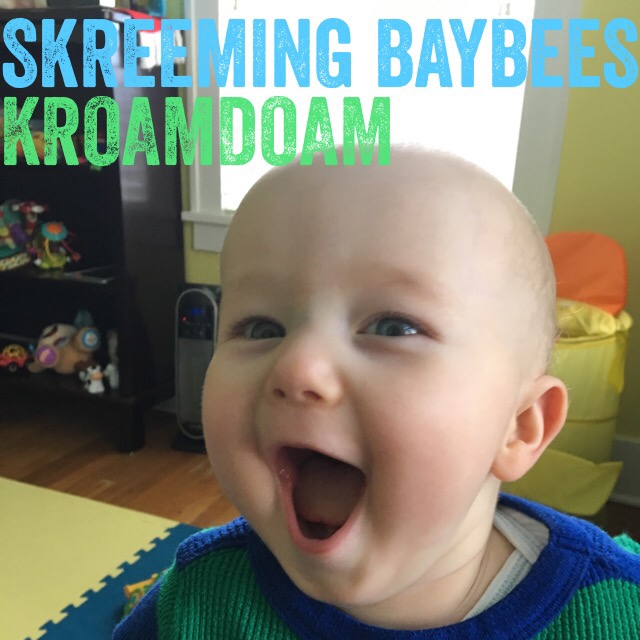 Best title ever. A jab at society's morays and grooming expectations by Portland's greatest band that never existed.
Booster EP (2016)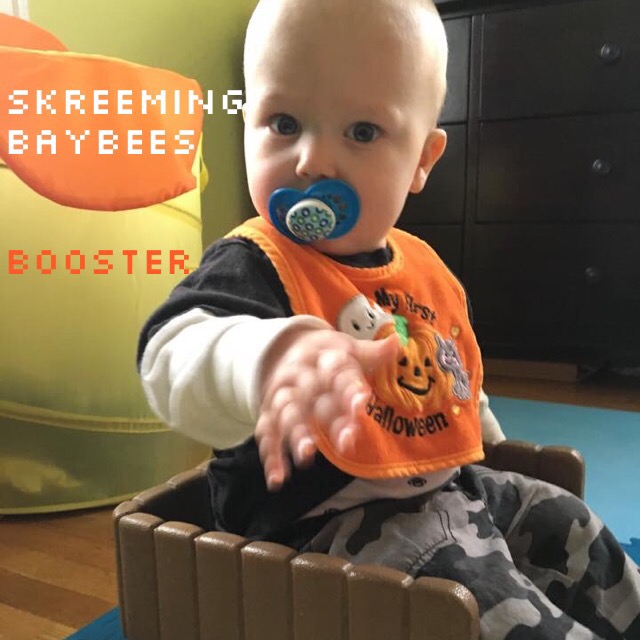 A return to roots album — energetic and sonic. Dave Grohl guests on track 3. Not really. This is a fake band.
All Ears (2016)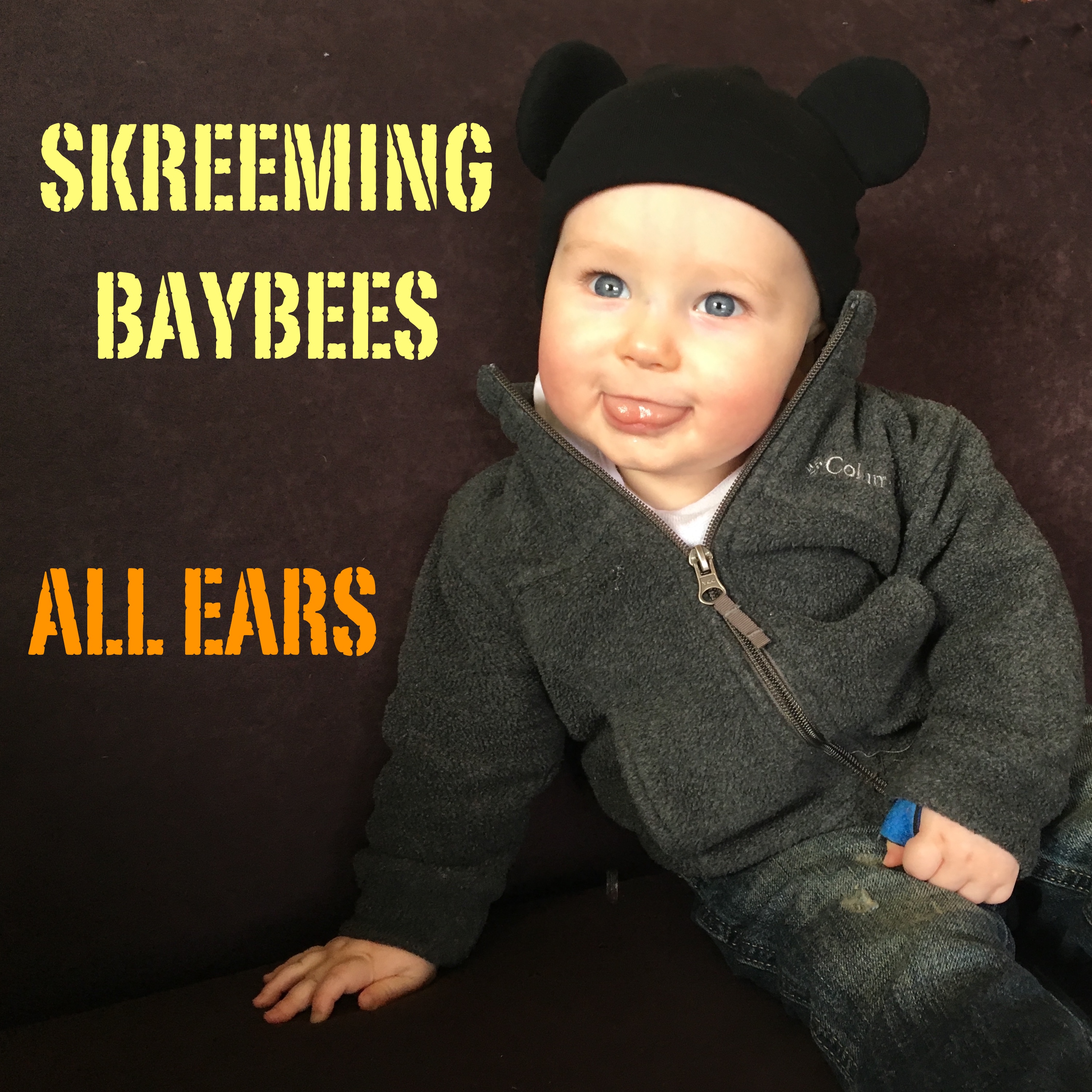 With All Ears, you are witnesses at the new birth of Skreeming Baybees, Mark 2. We hope you like their new direction.
Double Trouble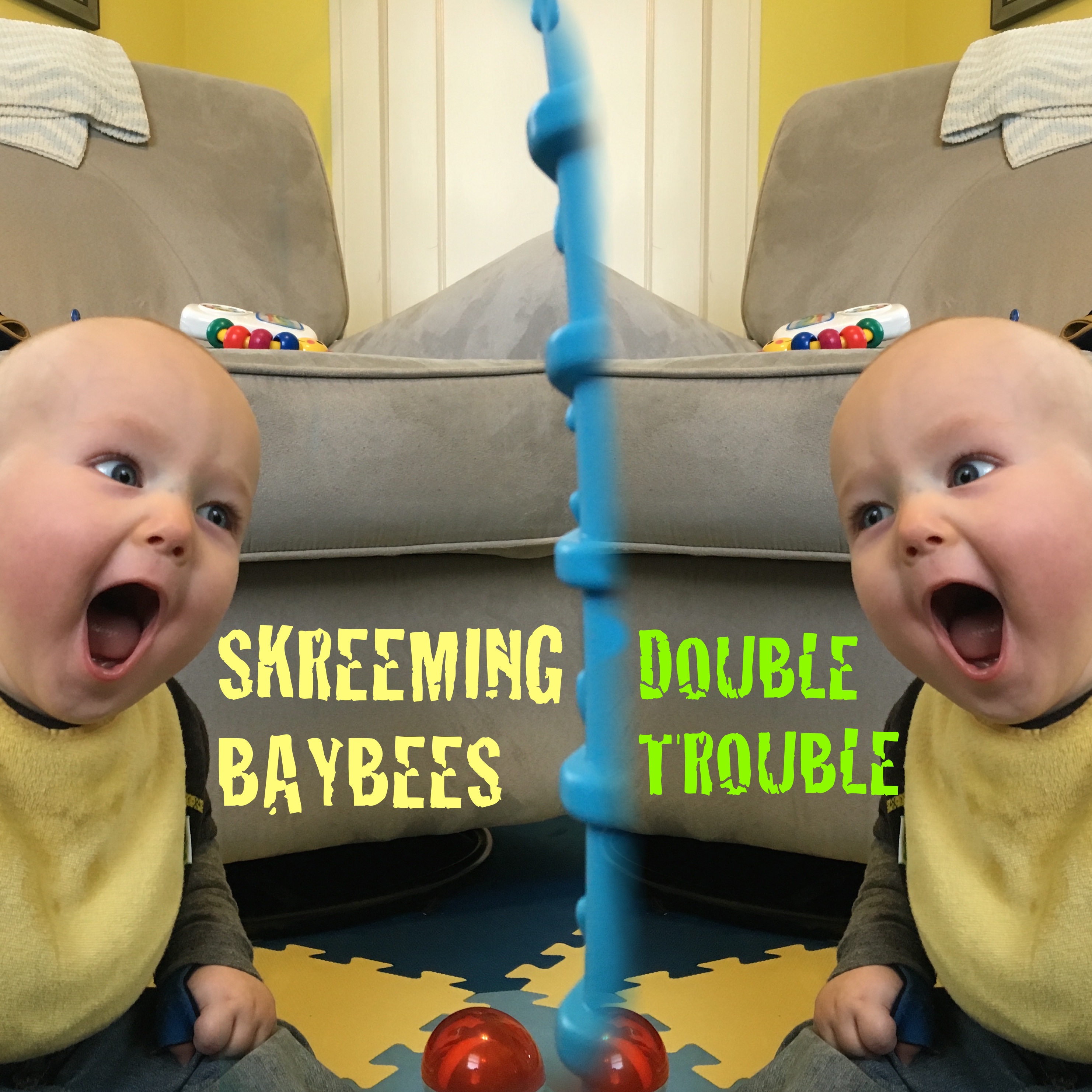 With this release, Skreeming Baybees borrows elements from classic rock, but maintains its roots as a fictional hardcore punk band. Impossible you say? Nothing is impossible for Skreeming Baybees. Nothing.
Strypes of Another Colour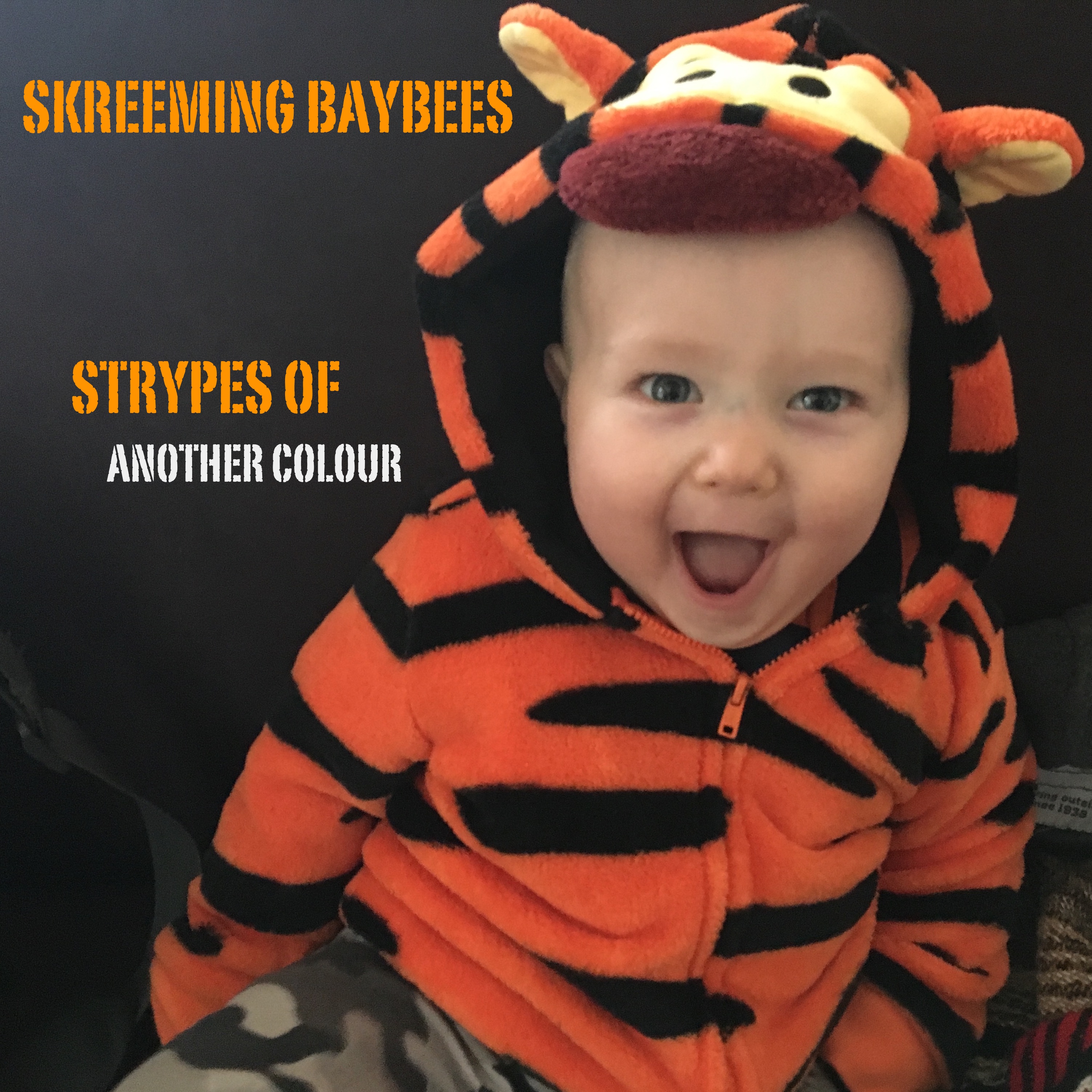 The most political album to date from the Baybees. It's anti-anti-gay. They're not just friendly to their LGBT friends and neighbors… no, that's not enough. They're against anyone who isn't. "Choke on that, haters!" says the lead singer of the Baybees (who's name I still need to make up). Also Strypes has a little euro thing going on. Band members decided to rebel against teachers who told them "grey" and "colour" were misspellings, because "this is America." Yeah? Payback's a bitch Mrs. Helbig!
Yank Yer Chain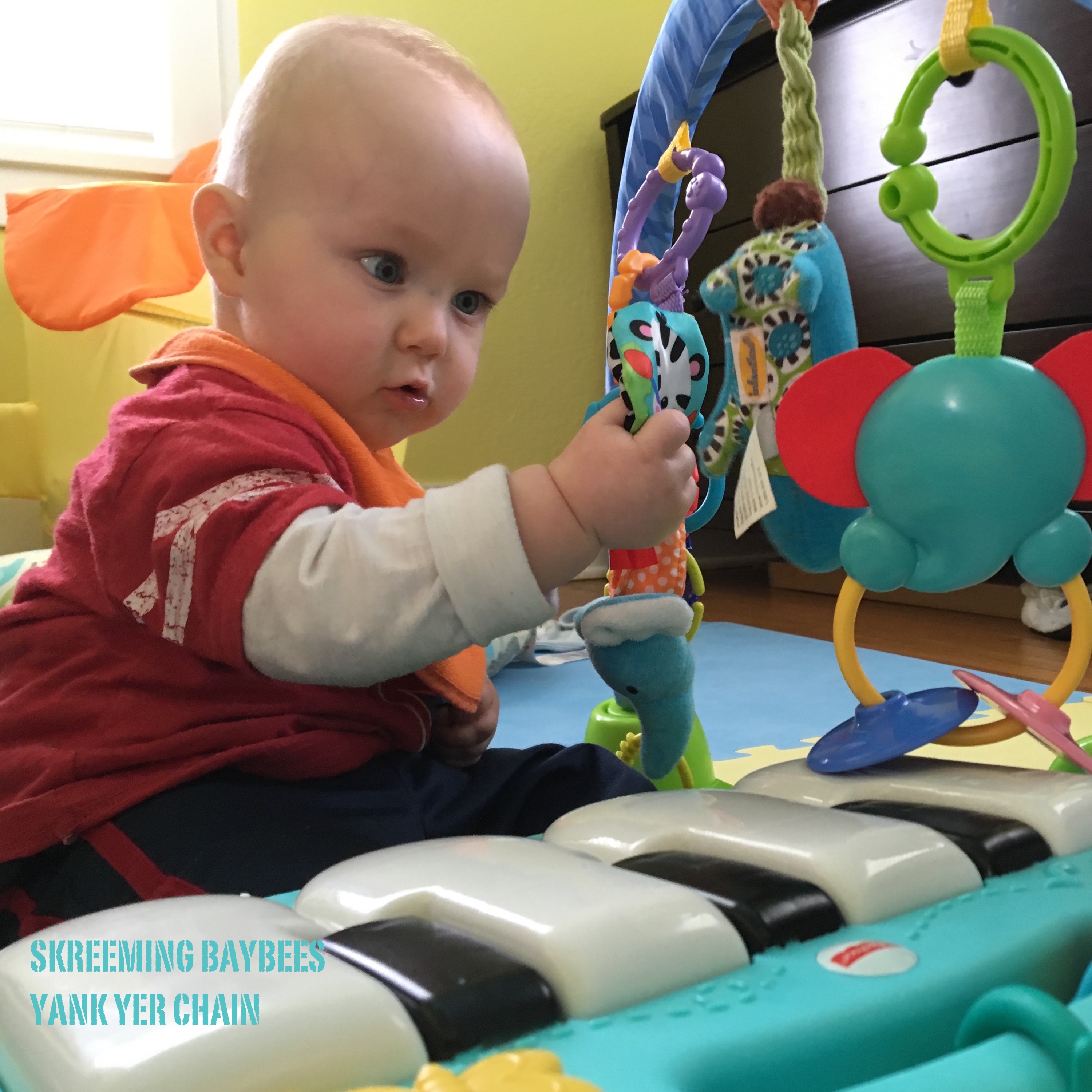 Yank Yer Chain is a fan favorite. Although it didn't have any specific radio hits, most fans appreciate the albums return to roots mentality.
headfullaideaz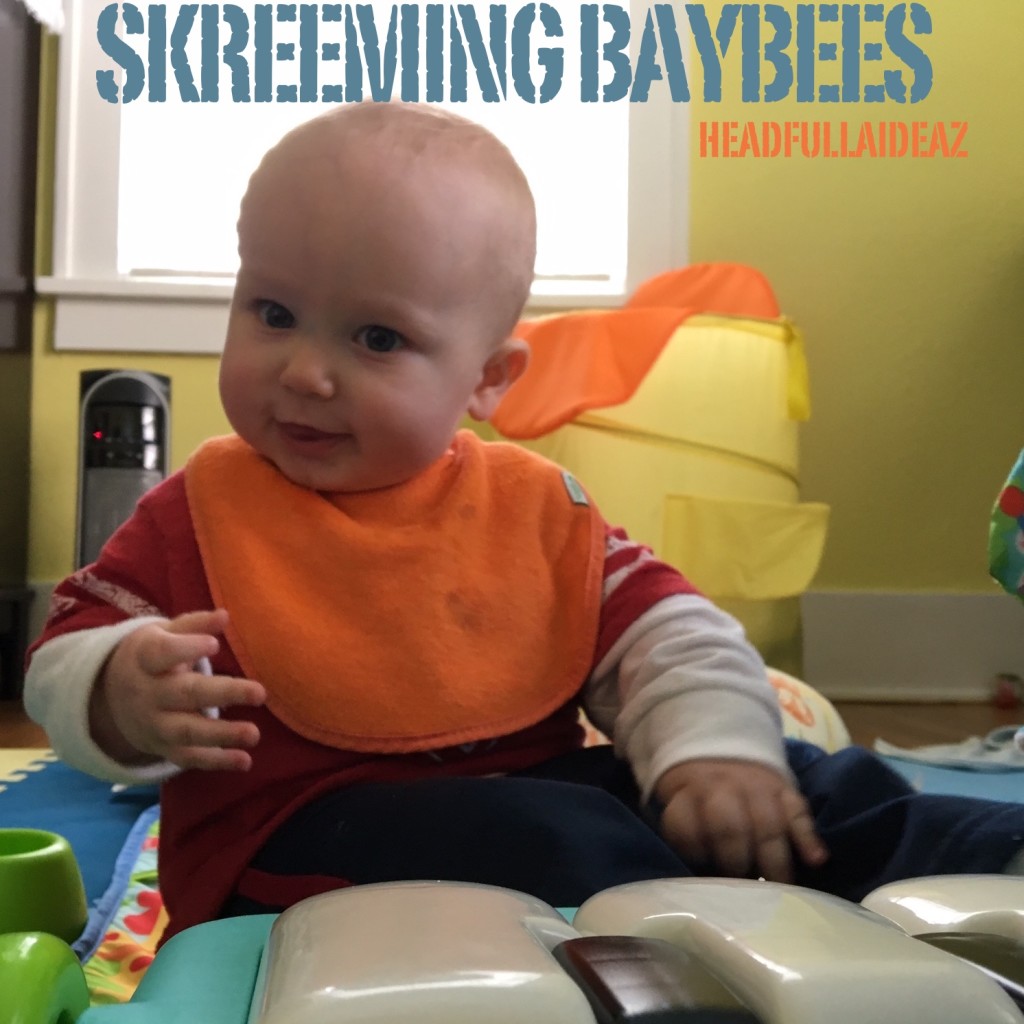 Headfullaideaz is a collection of B-sides and mostly an excuse for the members to release an album that ends in a z so they can yell "Head Fulla Ideas… WITH A Z" a lot. Not their strongest offering, but for the completists out there, it's a must.
Air to the Thrown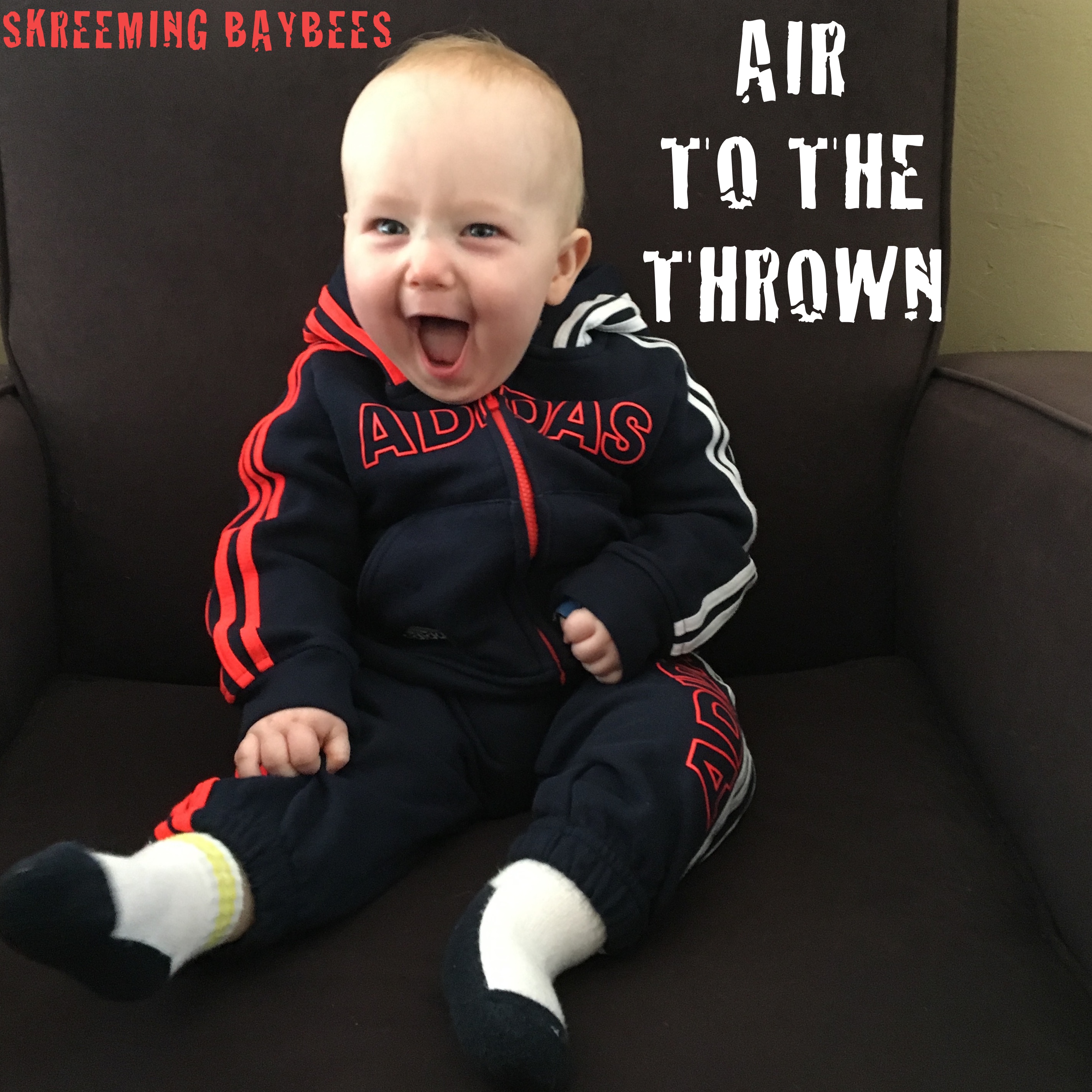 A lot of people note the play on words many of the Baybees album titles contain. What most people don't realize is that members of the band are generally unsure about the spelling of many common words. Nobody has the stones to question if the titles are misspellings or merely clever. Air to the Thrown has a lot of sportsball references in it, so most go with clever.
Thataway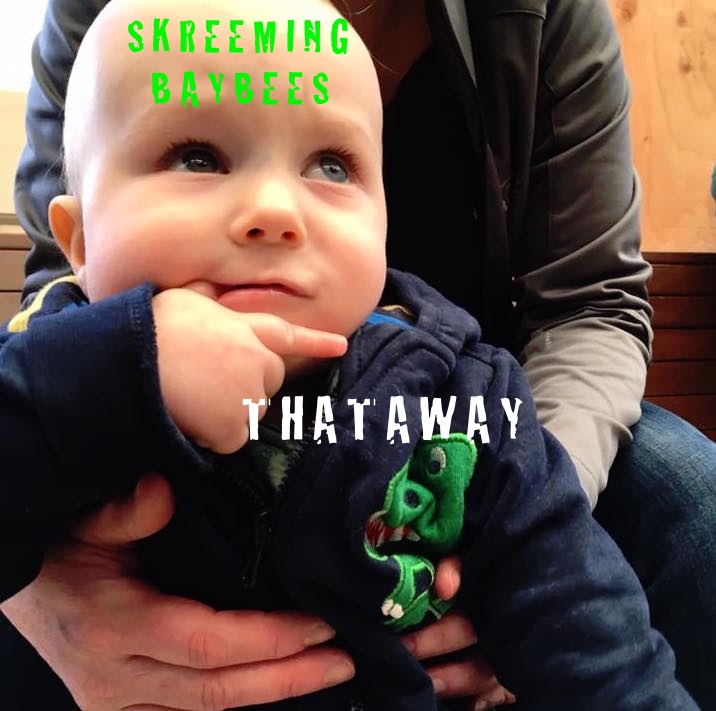 The Baybees return with their most alt of alt albums ever. Just when you think they're going one way, they go Thataway.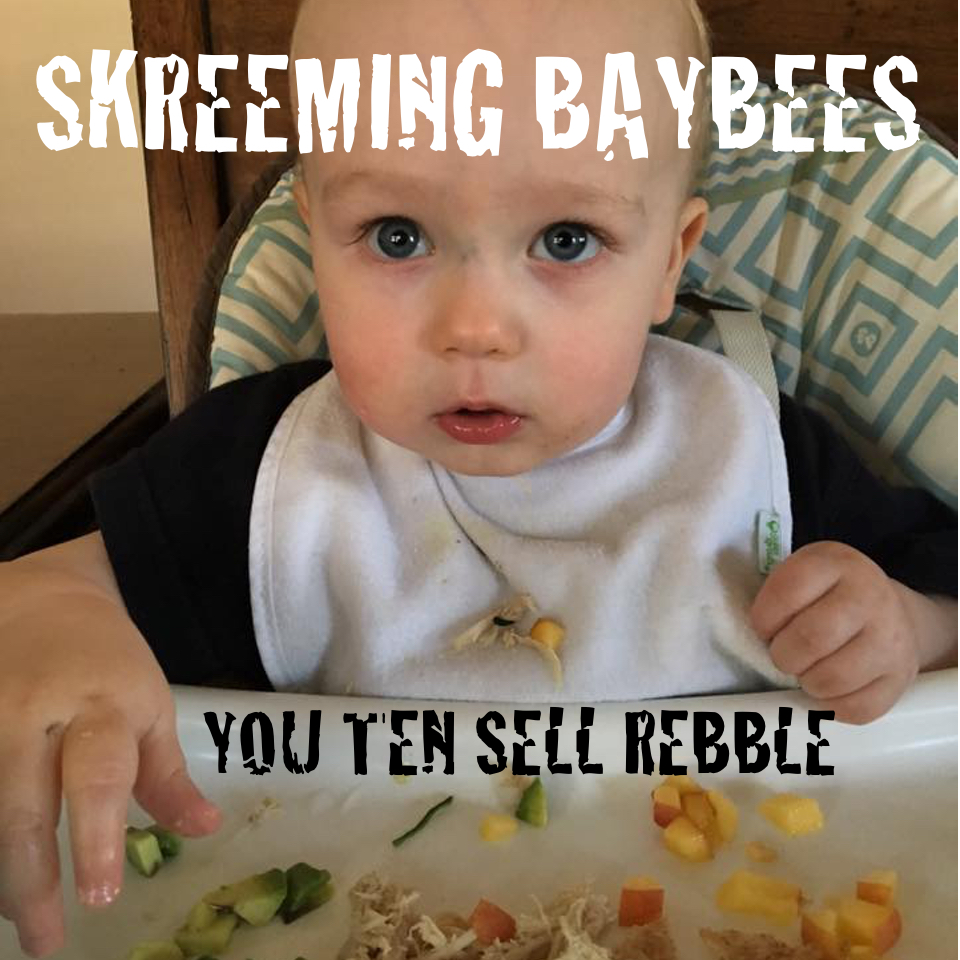 ---
After a short hiatus, the Baybees make a triumphant return with their ode to rebellion, both real and imagined.
Again, Skreeming Baybees is a fictional band, and because they are fictional I can safely attest that they are Oregon's greatest fictional band. They once did 3 sold out nights at the Crystal. The Dandy Warhols open for them. Chuck Palahniuk plays their albums while he writes. They jammed with Carrie and Fred in between takes when they filmed their show in Portland this summer. All true stories… in this fictional world. Although they exist only in my head, I bet you want them to be real just to hear what track 2 on Open Wide is, don't you? Yeah me too.