Category: Syracuse Orange
I went to the Verizon Center to watch the East Regional finals. A certain central NY university won…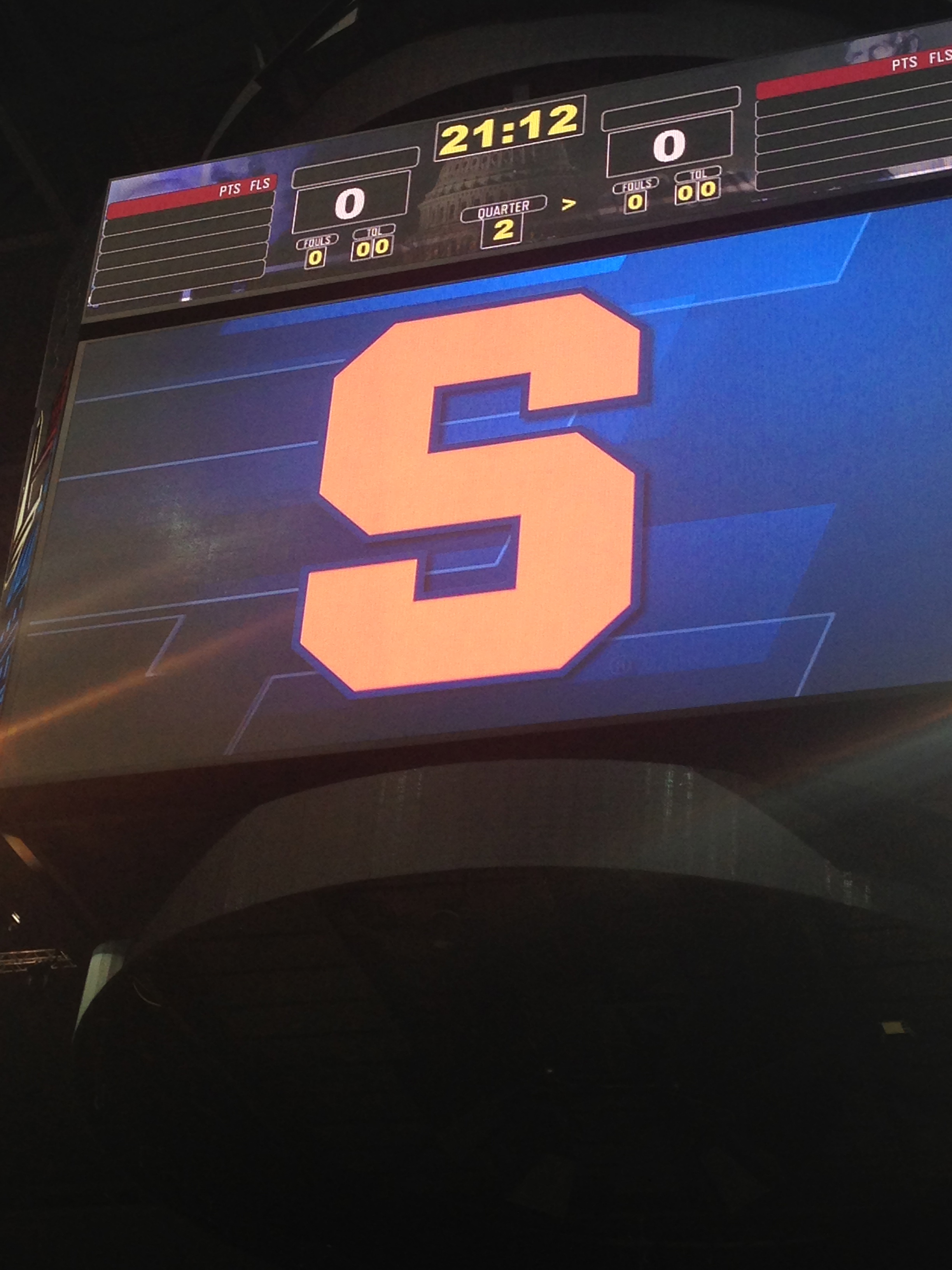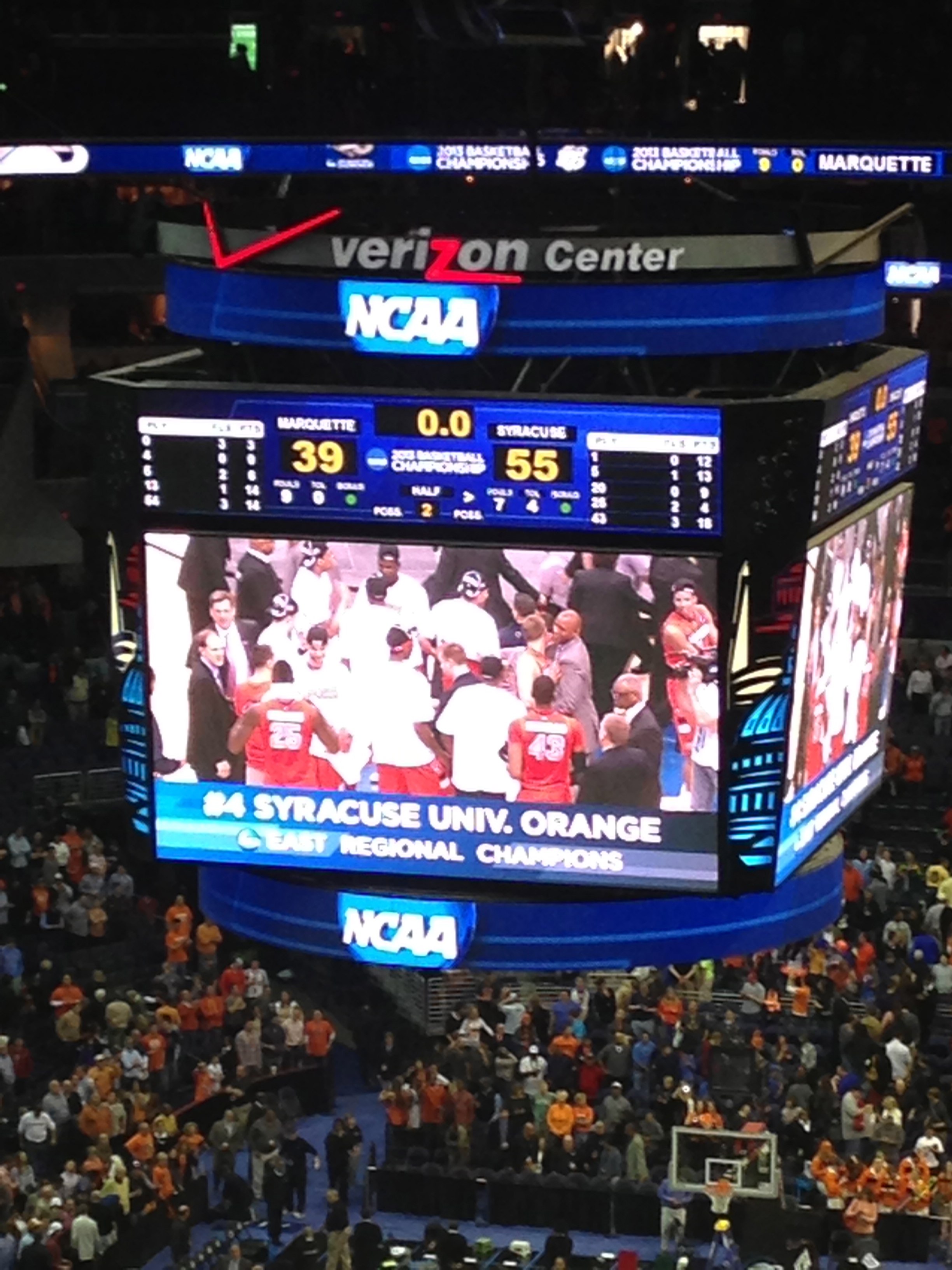 Louis the Pug and I are gearing up for today's big game against our arch-rival Georgetown Hoyas. If you're not a sports person, it's hard to convey the degree and depth of this rivalry. Today marks the final time the Hoyas visit the Syracuse campus as members of the same conference (long story). The Carrier Done will be packed to the brim with 35000+ fans, breaking some record that I'm pretty sure Syracuse owns already.
Louis, as I mentioned, is all geared up: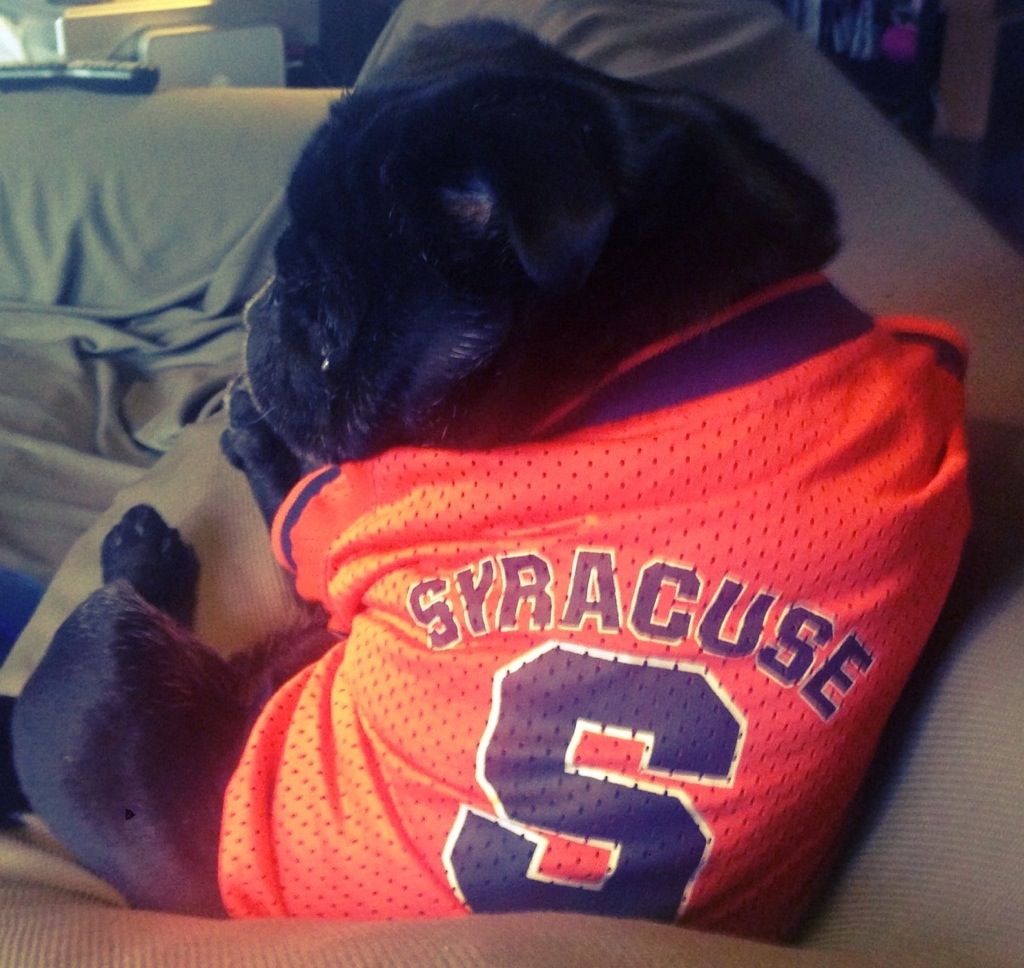 He loves wearing that.
My game treat will be some stuffed jalapeños – I'm shaking things up: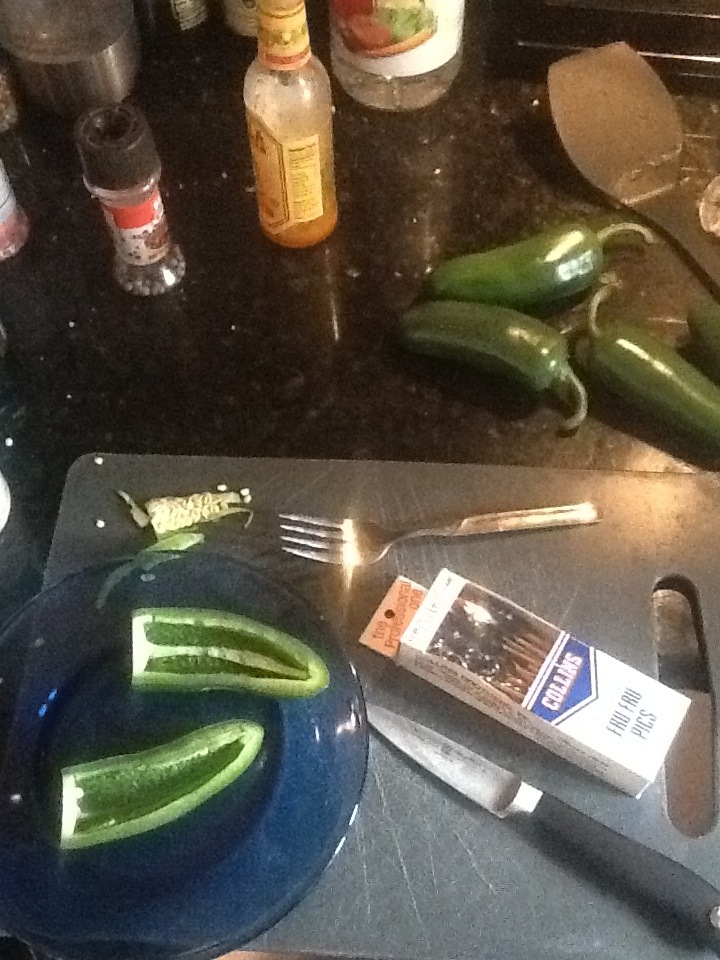 Louis asked me to mention it's 10:55am and Georgetown still sucks: